Lotto Plus
Lotto Plus
Lotto Plus draws take place every Wednesday and Saturday and give you the chance to win multi-million rand prizes. Entry is as simple as ticking a box, and if you enter both Lotto Plus draws you could win three times in the same night. Find out more about Lotto Plus on this page and see the latest winning numbers.
Latest Lotto Plus Results
View the latest results from both Lotto Plus draws below. Head over to the Lotto Plus 1 and Lotto Plus 2 results pages to see more winning numbers and to find out how many winners there have been in recent draws.
Lotto Plus 1 - Saturday, 4 July 2020 Draw Number: 2036
8
22
23
35
38
48
25
8
35
23
22
38
48
25
Jackpot for this draw:
R1,088,912
Prize Division
Prize Amount
Winners
Total Prize Fund
Div 1 - Match 6
R1,088,911.54

Rollover

0
R0.00
Div 2 - Match 5 plus Bonus
R0.00
0
R0.00
Div 3 - Match 5
R3,467.00
44
R152,548.00
Div 4 - Match 4 plus Bonus
R1,659.80
108
R179,258.40
Div 5 - Match 4
R155.30
2,040
R316,812.00
Div 6 - Match 3 plus Bonus
R117.10
2,706
R316,872.60
Div 7 - Match 3
R25.00
39,775
R994,375.00
Div 8 - Match 2 plus Bonus
R15.00
29,281
R439,215.00
Totals:
-
73,954
R2,399,081.00
Lotto Plus 2 - Saturday, 4 July 2020
3
7
23
25
27
37
20
23
25
27
37
3
7
20
Prize divisions and winners data will be available very shortly...
What is Lotto Plus?
Lotto Plus is the name given to two extra lottery games that are played along with the main Lotto draw. Entry is optional but comes at an additional cost, and you can choose to play both Plus draws or just Lotto Plus 1. You must enter the main Lotto draw to play Lotto Plus, and you cannot play Lotto Plus 2 without also playing Plus 1.
If you do enter, you use the numbers you chose for the main draw to play these extra games. The rules are otherwise the same; match your numbers with the winning line to win prizes, with bigger prizes awarded for matching more numbers.
The jackpots can grow to tens of millions of rand but the best thing for players is that each game uses its own set of winning numbers. That means you don't have to give up hope if you don't win in the main Lotto draw, as you have two more chances to win.
Playing Lotto and Lotto Plus
All you need to do to play is mark the box for one or both Lotto Plus games on your betslip. The numbers you choose for the main draw will then be entered into whichever Plus draw(s) you decide to play.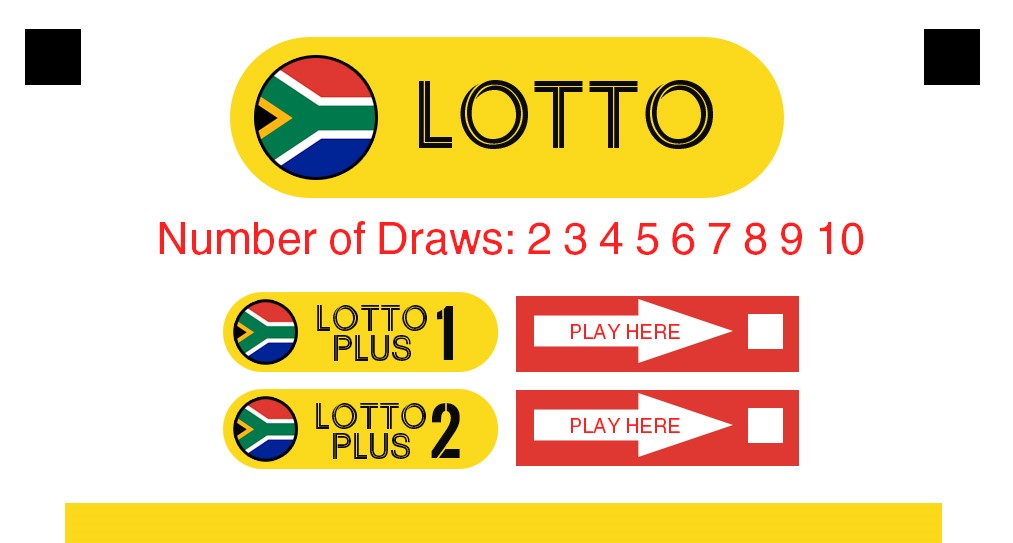 Both additional games cost an extra R2.50 each, so you would pay a total of R10 to enter all three draws (Lotto and Lotto Plus 1 and 2). Remember that you can't play Lotto Plus on its own. You must pay for an entry to the main draw to be able to enter these additional games.
If you mark one or both of the Lotto Plus boxes on your betslip, it applies to all boards and all draws that you enter with that slip. For example, if you mark the Plus 1 box and choose numbers on four boards, you will also have four entries into Lotto Plus 1. Similarly, if you mark both Plus boxes and enter 10 draws in advance, you will be playing both Lotto Plus games for all 10 draws. Remember that it's not a one-off payment to enter; you pay for every board you play.