About Us
About Us
Lottery.co.za is an independent website that is dedicated to providing the latest lottery results in South Africa, along with the most accurate statistics, information and guides for players of all lotteries within the country and worldwide. We are committed to providing detailed information for players in South Africa and we meticulously update website content with the newest game additions, latest changes and updated prize structures.
Lottery.co.za is owned by The Lottery Company Limited and has been run since 2013. The website's independent status means the team can bring a wealth of knowledge about worldwide lotteries and combine it with local knowledge of South African lotteries to provide expertise that cannot be found elsewhere. You can find comprehensive information about Lotto, Powerball and Daily Lotto here, but also extensive sections on international lotteries such as US Powerball, Uk49s and Mega Millions, which are available for South African residents to play online.
You can find more information about the Lottery.co.za team below!
Sam Weren
Lottery Expert
Sam brings a wealth of knowledge about lotteries from all over the world to the Lottery.co.za team and provides invaluable experience on the in's and out's of how lotteries work. He has worked in the industry for over 25 years, longer than any lottery in South Africa has been running, and is famous for his appearances on television in the UK as the BBC lottery guru. Sam also brings lots of local knowledge to the team after being a consultant on ticket sales in Cape Town in 2016.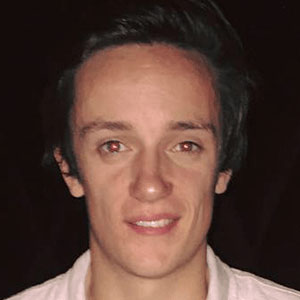 Mika Brown
SEO and Results Verification
Mika has over five years of experience with the team and has worked in the management, SEO and results side of Lottery.co.za. He has also helped out in the research and development of new content for lotteries in South Africa from contacts and local sources in the country.
If he's not working then you will be able to find Mika out swimming, cycling or running in preparation for his next triathlon.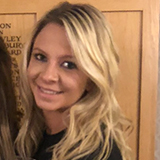 Rachel Donnelly
Project Manager
Rachel has eight years of experience in the lottery industry and is the Project Manager behind the website. She also has a vast amount of experience in SEO and analytics and is the architect behind making the website function properly and being kept up to date.
Outside of the lottery industry, Rachel is a keen gin and prosecco drinker and can usually be found taking a on a local gin tasting tour if she isn't already out walking her Labrador.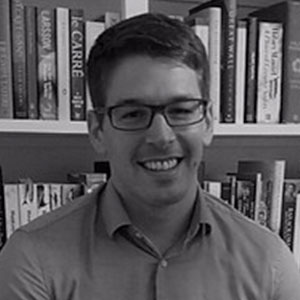 Alister Burton
Content Editor
Alister is the lead content writer and editor of the team and has years of experience as a content executive and 18 months experience specifically in the lottery industry. Alister uses his Master's degree in Creative writing from the University of Hull to make sure all the content is as engaging as possible whilst also being accurate and trustworthy.
When the weather is nice you will be able to find Alister out on the local trails on his mountain bike, but when the weather turns he is known to enjoy a good read of a new book.

George Morley
SEO and Results Verification
George has spent his entire career in the lottery industry and is known for his knowledge of lotteries local to South Africa and those taking place all over the world. He specialises in SEO but also plays an integral part in making sure the results displayed are correct through meticulous checking and our two-step verification system.
George, or Jorge as he is known around the office, loves a good box-set or TV show, and is currently making his way through all the seasons of the U.S Office.
Contact Us
If you have a question about South African or international lotteries, you may be able to find the answer by visiting the Frequently Asked Questions page. If the information you're looking for isn't there, visit the Contact page to get in touch with us - our support team will do all they can to help you with your query.