Lottery
Find the latest South African lottery results for a range of games, including Lotto, Daily Lotto and PowerBall, on Lottery.co.za. Check today's winning numbers to see if you have a lucky ticket and find lots of useful information about all the exciting lotteries that SA has to offer.
Daily Lotto Results
- Thursday, 7 December 2023
Over 130,000
winners in this draw!
More Daily Lotto Results
Next Estimated Jackpot:
R550,000
PowerBall
Tonight's Est. PowerBall Jackpot:
R27,000,000
Time left to Play:
Daily Lotto
Daily Lotto is one of South Africa's most popular lottery games, where all prize money is paid out in every draw. If nobody matches all five numbers in a draw, the prize money is rolled down to the next division instead of rolling over. Tickets cost just R3 per play!
More Information
Lottery News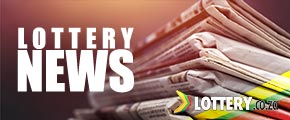 KwaZulu-Natal Player Wins R44 Million Lotto Jackpot
Thursday, 27 July 2023
A father of seven won the Lotto jackpot worth R44 million and is hoping to build a secure future for his family.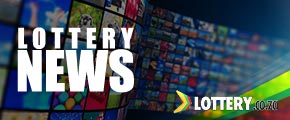 Johannesburg Woman Wins R75 Million PowerBall Jackpot
Tuesday, 28 March 2023
An unemployed woman from Johannesburg has been revealed as the biggest PowerBall winner of 2023 so far, after coming...
More News
Number Checkers
Use these automatic number checkers to find out in an instant if you've won a lottery prize:
Help and Information
Whether you want to know about all the different ways to play, the biggest jackpot winners or how to claim prizes, you can learn all you need to know about SA lottery games here.
More Information ›
Today's UK49's Results
Lunchtime: Thursday, 7 Dec 2023
2
4
11
19
27
41
5
UK49's Lunchtime
Teatime: Thursday, 7 Dec 2023
8
10
27
31
36
47
15
UK49's Teatime
Buy Tickets
Play online to give yourself a chance of winning one of South Africa's biggest prizes, or even take part in an international lottery!
Play Online ›
What to Do When You Win the Lottery
So you're one of the lucky ones to win big – but what next? Find out what you need to do after you win the lottery.
What to Do When You Win ›
Advice for Playing the Lottery
Check out this advice for playing the lottery - useful whether you're a veteran of the game or completely new to lotteries.
Advice for Playing ›